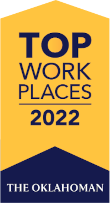 Avem Health Partners is a company with a patient-centered vision,
supported by new management and new directives to partner with
Critical Access Hospitals to build long-term success.
We concentrate on a variety of services that help to strengthen
rural and community hospitals, including:
Improve Reimbursement
Reduce bad debt exposure
Retain employees with improved compensation and benefits
Provide specialized management services with "best practices" expertise
Preserve quality healthcare services for the local community
$8M
Spent on new infrastructure in our hospitals
$7M
Economic impact to communities
4:1
Nurse to Patient Ratio
Our Purpose &
Pillars of Excellence
We equip hospitals for long-term success
People are what we are all about.
We start with people, engage with communities
and focus on excelling in everything in between.
We strive to do it well and do it right.
AVEM prides itself on providing
the best place for employees to
work and for providers to
practice.
AVEM is acknowledged for
patient-focused care and
service.
AVEM ensures the preservation
of quality healthcare for the
local community.
AVEM provides resources to
support innovation and to
reinvest in our community
partners.
AVEM sustains growth in hospital
operations through improved
patient census.
AVEM supports local economic
growth through assessments and
investments.