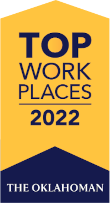 Find your passion at Avem Health Partners
Apply Now

Join the Avem team
Careers
A dynamic
atmosphere and a
diverse team
At AVEM, our people benefit from being part of a company that
cares about its employees. We help you meet your life goals
with an unmatched benefits package, continuous training, and
professional development opportunities. AVEM encourages
employees to keep growing. We offer the resources to do so,
including self-pace education, online resources and tuition assistance.
We are proud of our employees!
Our staff thrive in a community of learning
Our nurses average 25 years in service
Staff embrace local community living
A hundred members of our staff volunteered at
COVID vaccination clinics
Caring for patients and the community is our culture
Supporting Employees and Their Families
We offer a full range of benefits to
regular, full-time employees that support
employees and eligible family members.
An Atmosphere of Growth and Opportunity
AVEM encourages employees to keep growing. We offer the resources to do so, including self-paced education, online resources, and tuition assistance.
AVEM Benefits
Medical & Healthcare
Three medical plans are available to choose from,
including a 100% company-paid employee-only plan
Dental coverage is 100% company paid*
Vision coverage is 100% company paid*
Educational
Tuition Assistance
Online, self-paced training
Life & Family
Company-paid life insurance and long-term disability
Voluntary life insurance and short-term disability
Employee Assistance Program
401(k) savings plan with a company match
Flexible spending account
On-call and Shift Differential for eligible positions
Paid time-off and Holiday pay
Critical Illness/Accident/Hospital Indemnity through SunLife
Identity Theft Protection through LifeLock
What the AVEM
team has to say
Avem Corporate Office
I have worked with rural hospitals for 25 years and have seen management companies come and go. Then enter Avem Health Partners, a whole new concept of corroborating with the hospitals. The resources for rural hospitals from Avem are inclusive from billing, purchasing, plant operations, IT to education, credentialing, pharmacy, clinical, risk, policies, and quality. The depth of care for our hospitals runs deep from every resource available to our hospitals. I am fortunate enough to have a front row seat to watch magic unfold.

Connie F.

Stroud Regional Medical Center
"The reason I love working for AVEM in Stroud is because of the people I work with. Getting to work with this group of people is truly a blessing, we all get along, we are a family. Also, I am very appreciative of AVEM due to the fact the monies that they have contributed to our community and also their commitment to our hospital. That commitment not only benefits each of us as employees but benefits the community as well. I'm proud to work for Avem Health Partners and would say it everyday."

Charles P.


Physicians Hospital at Anadarko
Having worked at the Hospital in Anadarko for nine years, I've been fortunate to be a part of the growth the Hospital has undergone during this time. I've seen FANTASTIC changes which I have not had the opportunity to be a part of while working at any other job! I feel comfortable in saying Anadarko's Hospital Management Team is united in their goals for growth, as well as employee satisfaction and retention! This is the perfect fit for me! If you're looking for a place to work where your contribution makes a huge difference in patient outcomes, and your dedication is noticed – come work at Rural Wellness Anadarko!

Tony G.



Fairfax Community Hospital
In twenty-five years of working in the hospital I have never worked for an administration that is more accessible than the current team at Avem Health Partners. We have face to face meetings with the CEO and COO where dedicated time is given to each working team to express concerns and present barriers to providing health care. This Oklahoma City based medical staff management company has been instrumental in restoring Fairfax Community Hospital to a functional center of excellence. Salary and benefit packages seem to keep all the hospital team in good spirits, and there is deliberate attention to improve staff benefits. Thank you AVEM for making my life and the lives of the patients and staff in Fairfax Oklahoma better.
Dr. Randall R.


Stroud Regional Medical Center
As an Avem Health Partner employee for more than five years I have witnessed the resources and commitment this organization has invested in rural healthcare. Having the opportunity to be involved in a cause greater than myself is one of the reasons I love working for Avem Health Partners.

Kim H.
Fairfax Community Hospital
I've been employed with Fairfax Community Hospital since 2013 in the Purchasing Dept. We have had several hard times that eventually lead to a bankruptcy. We are now past those hard times and on to a better future. AVEM has put the needed focus for healthcare in rural communities and they continually strive for quality patient care daily. AVEM offers growth opportunities and provides great compensation pay plus benefits for employees. I'm very fortunate to have a job I enjoy and want to come to everyday. We have a great team at Fairfax!

Jackie R.

Fairfax Community Hospital
I love my job with AVEM! I came to AVEM after a 90-day break from medicine after experiencing first-hand "Covid-burnout." In assessing where my career would go from there, I knew that to return to nursing, I had grown and become part of something more meaningful. Every day in the emergency department I witness the gratitude of the community that we are still here to serve them. I share their enthusiasm and excitement in all the new developments and upgrades to our local hospital. In serving not only the local but surrounding communities with the support of coworkers and administrators that I consider top notch, I have found myself in the most rewarding part of my career here at AVEM and I only hope to continue to soar with the flock, bringing our best, always. Kassy R.

Come join a successful team that is making a difference in rural health, please don't hesitate to contact Avem Health Partners through email at: humanresources@avemhealth.com