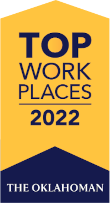 A healthy hospital
leads to a healthy
community
Creating Healthy Futures
Avem Health Partners believes in engaging with the communities
where the hospitals are located, creating healthy futures and
thriving economies.
Prevention Services
Avem Health Partners goes beyond expectations and keeps the community healthy with a variety of prevention services.
We invest in people and programs to create a healthier environment for the hospital and our communities.
AVEM has preventative healthcare strategies designed to keep you well and fit.
AVEM's
Positive
Impact
CLARA HODGENS
HOSPITAL BOARD MEMBER
STROUD, OK
"Talk the talk, walk the walk" means a person
should support what they say in words with deeds.
Avem Health Partners vision for success does
not stop at the hospital doors. AVEM's
community-focused initiatives have brought
free diabetes prevention, exercise classes
and GED classes to our rural town.
KENNETH CORN
CITY MANAGER
ANADARKO, OK
Not only has AVEM been a first-rate healthcare
partner… but, a great corporate citizen.
AVEM has been willing to help us by taking the lead
in assisting our local food bank in finding a new
location. Their commitment is seen in contributions
to the parks, events and projects through the years.
CHARLIE CARTWRIGHT
MAYOR OF FAIRFAX
FAIRFAX, OK
The future of Fairfax Community Hospital
looks brighter now that Avem Health
Partners is in charge of operations. AVEM's
efficient and professional management style
has placed the facility on track for success,
assuring that our community has a facility
that not only provides quality healthcare
to an underserved area, it has provided
stability to the town's largest employer.
BOB PEARMAN
CITY MANAGER
STROUD, OK
"We are fortunate as a community to have
Avem Health Partners as our health care
provider. They are an essential component
to the health and welfare of our town and
provide excellent care for the citizens of
Stroud and the surrounding area."